Lick this! has 43+ flavours of Ice Cream, Gelato, Sorbet and Ice Blocks for you to choose from. We make all of it on-site using our own recipes developed over more than 17 years. We use local ingredients where we can and make unique Kiwi flavours that our loyal customers come back for again and again. Est 2004
We make everything we sell in our store ourselves. We have been making "Ice Cream" for nearly 20 years and we think that we are pretty good at it after so much practice. Our objective has always been to make "ice cream" that appeals to our customers.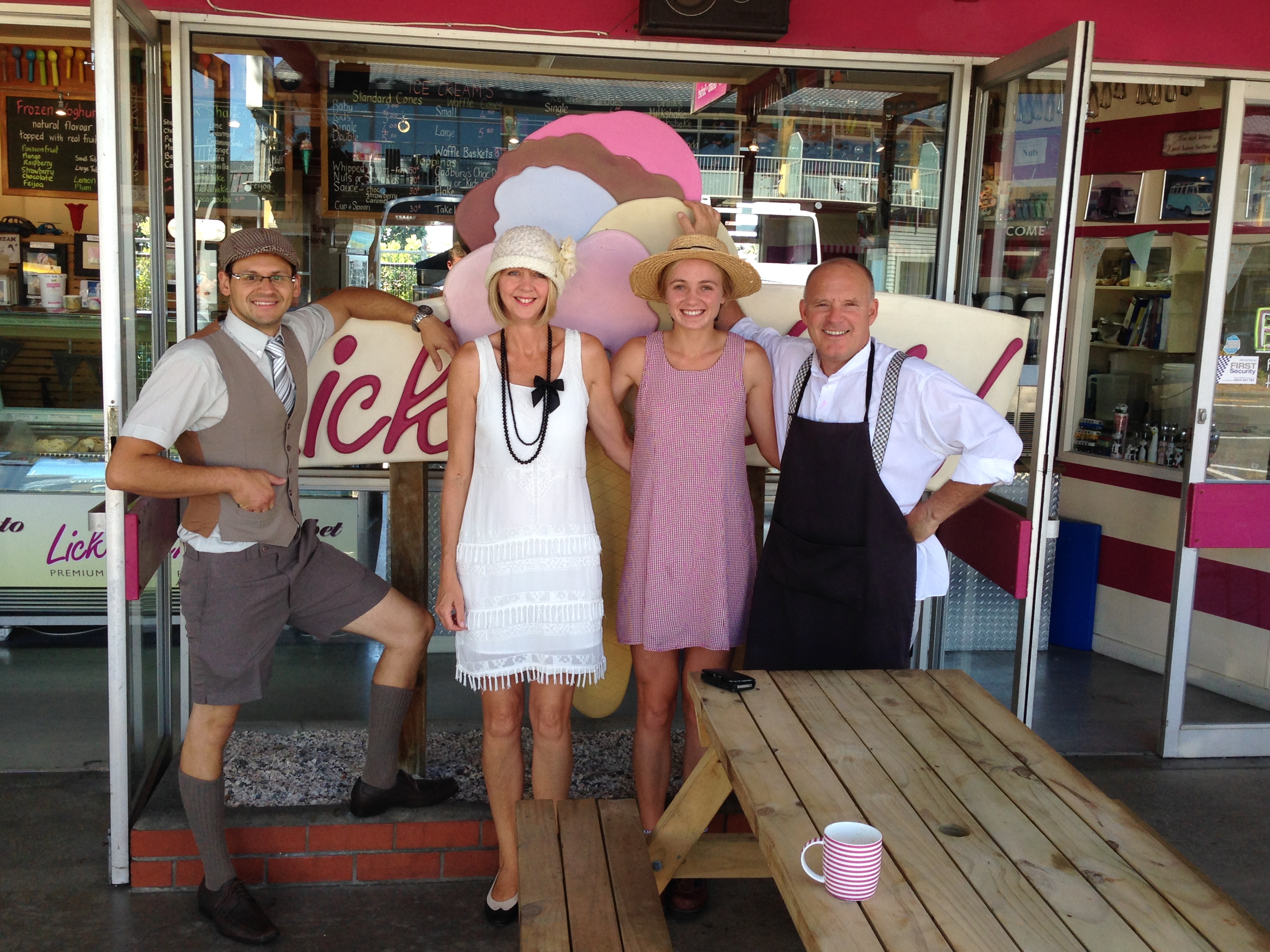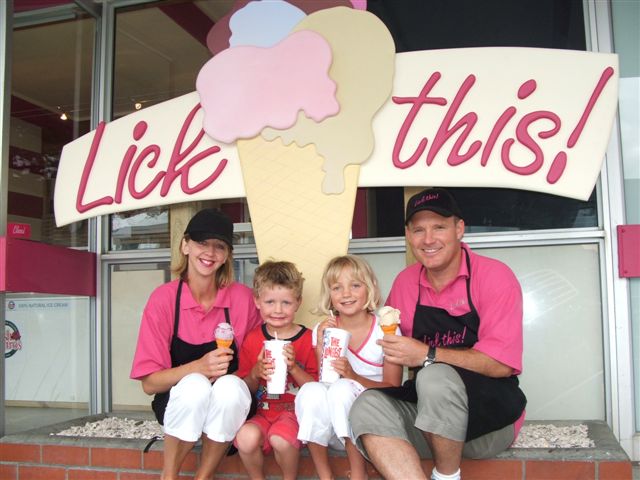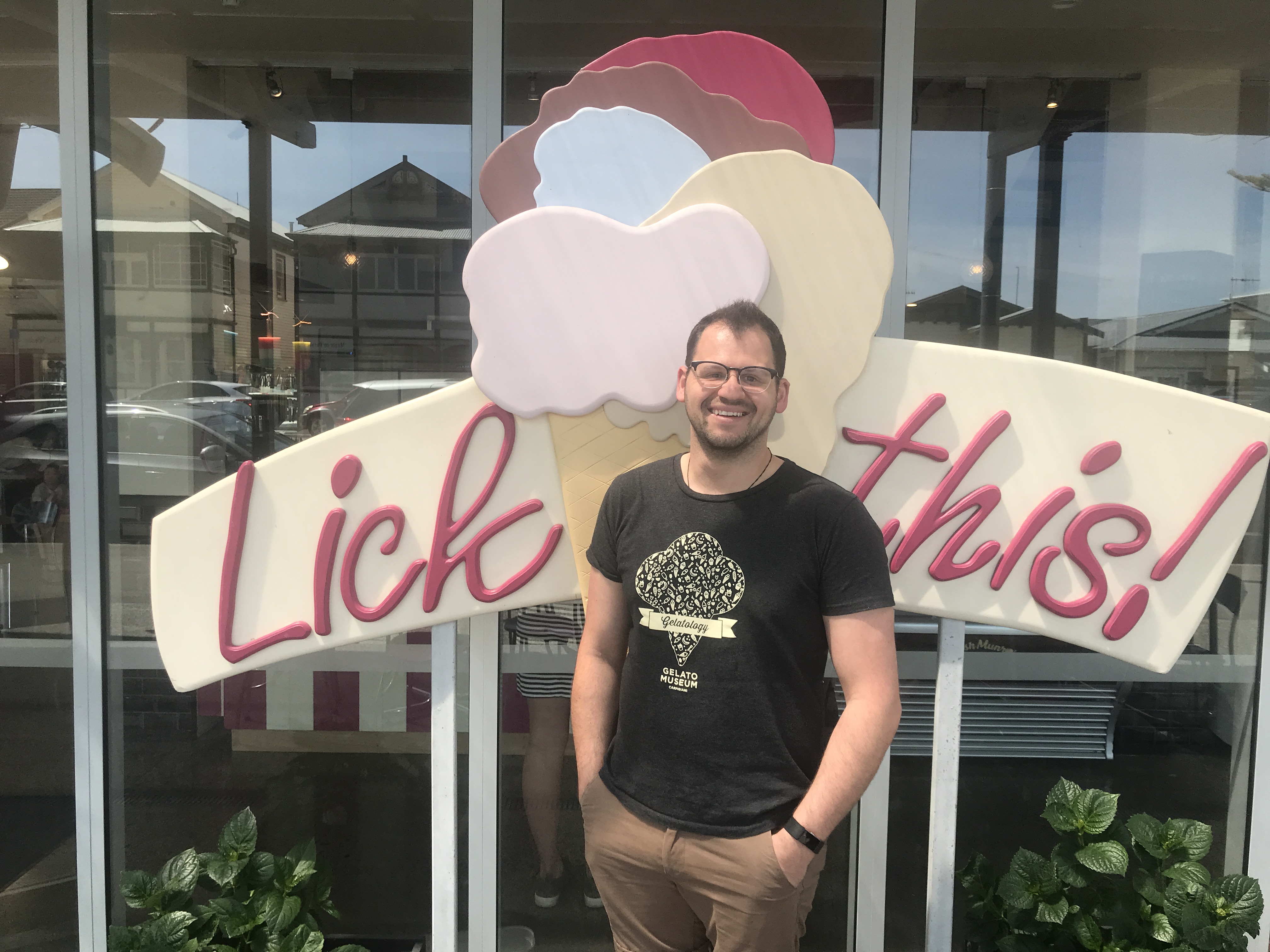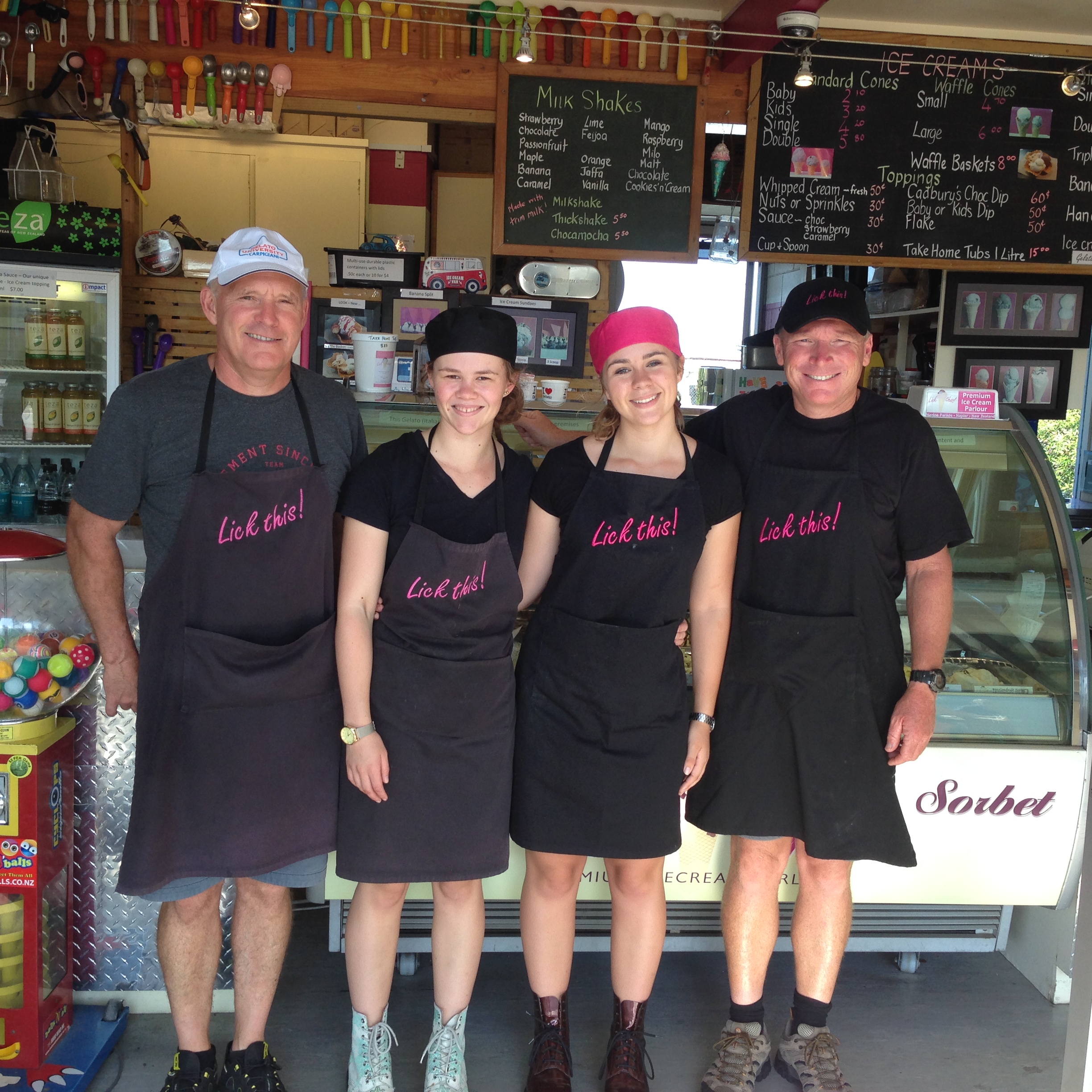 Lick this! is a privately owned, small family business started by Steve & Caroline Manning in 2004. We make and sell all our own Ice Creams, Gelato and Sorbet onsite using our own unique recipes.

Opened in January 2005 - we specialise in Ice Cream, Sorbet and Gelato. There are normally 43 flavours on offer at any one time. We hand-make our own Gelato and Sorbet on site using a traditional 3 day method following our own unique recipes. Real Kiwi "Ice Cream" using local ingredients.
We hand-make all the Gelato Ice Cream and Sorbets you see displayed at Lick this! using our own recipes. We use natural ingredients and local fruit where we can eg Strawberry and Feijoa. We only use the best quality ingredients.
We have developed our recipes to suit Kiwi tastes and created typical Kiwi flavours. More oh (Moro Bar), Mint Choc chip, Gingernut, Pineapple Lump, Hokey Pokey etc – no one else knows our recipes, they are not available anywhere else – they are totally unique to Lick this!
We don't add any preservatives to make our Ice cream last longer so we only make it when we need it – we don't carry excess stock – it is all freshly made.
Making good Ice Cream and Sorbet is a mixture of Science and Art. It is a 3-day process which involves -
Day one - making the Custard then ageing it overnight.
Day two – Mixing each flavour individually, Batch churning it and then Blast Freezing
Chocolate Ice Cream
Good Chocolate Ice Cream is the hardest to make – we make ours using cocoa mass, dark dutch D21 cocoa, milk, cream, natural gums and sugars. This mixture is cooked up in the pasteuriser like the white base, to form a Chocolate custard which is aged and churned the next day as normal. Our intention is to make a chocolate that tastes like Milk Chocolate Bars rather than the Cocoa Hot Chocolate taste. We are very proud of it – we only make 9 tins in a batch on Chocolate Ice cream day.
Sorbet
We have worked particularly hard on our Sorbet recipes – Sorbet's are more than 50% fruit and don't contain any dairy. They are completely natural and only contain fruit, some sugar to stop them freezing solid and natural gums. The base mix is made on day 1 – this is aged overnight and unsweetened fruit is added on day 2 just before churning – it is then Blast Frozen. Good sorbets are tricky to make and need to be eaten within a few days of being made. Great sorbets flavours are Passionfruit, Lemon, Forest Berry (Strawberry, Boysenberry and Raspberry) and Feijoa. We sometimes make Chocolate Sorbet which is becoming a favourite for Lactose intolerant people.
Our Flavours
We are particularly proud of what we do. Developing our recipes over the last 17 years has involved some trial and error. When we create a new flavour we initially only make one tin (5 Litres) of it and put it out to sell. We only make it again if we get good feedback and it sells quickly.
Flavours that we consider standouts include Coconut Bounty, Peanut Butter Choc Chip, Moro, Pineapple Lump, Salted Caramel and Gingernut. We do make special flavours for particular times of the year – Christmas Cake, Christmas Mince Pie, ANZAC biscuit and Easter Smash to name a few. We have made some usual flavours – "Bacon, banana and maple syrup", Beetroot sorbet and fresh Fennel sorbet for example.
Following a recipe is only a small part of making a good Ice cream or sorbet. The method is very important as is attention to detail and "love" of what you are doing and creating – we are always striving to make the best Ice Creams we can.
We have discovered that to succeed we have to make flavours our customers like and not just ones we like ourselves. If you have any flavours you think we should make please let us know – we are always open to suggestions.
If you are not sure what to pick you can always ask to try a couple of flavours before you buy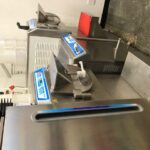 Method in detail - we make our products in the "traditional" way because we want to make the best quality product that we possibly can.
Day 1 - We make the white "Ice Cream Custard" the mixture of milk, cream, sugars and natural gums that act as Emulsifiers and Stabilisers are heated up to 85C to cook the mixture and pasteurise it. At the bottom of the machine is a device that homogenisers the mix to make it taste much better. We then leave the "custard' to age overnight. At this stage it tastes a bit like Sweetened Condensed Milk or a thin Vanilla Custard.
Day 2 – Churning day, we add the flavours, ripples and fruits etc to the white custard base to create the Ice Creams we need that day. We can only make 1 tin (5 litres) at a time. As the Ice cream comes out of the churn we add any solid additions – things like crushed Cookies, Hokey Pokey bits, Raisins or nuts. We then blast freeze (freeze very quickly) the finished Ice Cream. This makes it taste very smooth. We then leave the Ice cream to harden and flavour up overnight.
It takes 1 person all day to make 25 to 30 tins. You can take short cuts in this process but your finished product will never be as good – we believe you can taste the difference.
Day 3 – decorating and placing out for serving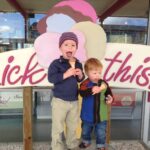 We are pretty proud of what we do. Here are a few comments from customers.
Always so friendly, so many flavours to choose from, and SO delicious
This locally owned ice cream shop is pretty amazing. As most reviews have said, there are a ton of flavours
- I can't honestly think of an ice cream shop that has more! and all of it is made onsite. I had a tough decision to make and one scoop turned into two. I had the snickers and the Moro ice cream, but there are pertaining more flavours I'd like to try. Hopefully i will be back in Napier again sometime soon to do just that!
Always so friendly, so many flavours to choose from, and SO delicious
Hi Lick this, Sorry about the old school feedback by email, but I just wanted to pass on my appreciation for the service we enjoyed at Lick this over the last few days. I came in with my girls each day for the last three days and both the ice cream and the service were fantastic. The same staff member served us each day (sorry didn't catch her name unfortunately) and she was friendly, chatty, and really helpful. And she remembered my order too (I stuck with what I liked, the salted caramel and peanut butter & chocolate)! She was awesome! If we didn't have to leave Napier today, we would have been back tomorrow, and the next day ... 🙂 Anyway, please pass on my appreciation and thanks for the great service. I would have said more to her today but we were in a bit of a rush. Wish we'd got a photo! Satisfied customer
Outstanding! So much choice. All the ice cream is made on site. Waffles and donuts are cooked to order. Customer Service second to none. This owner operator takes pride in his craft and it shines through. You can't lick this. Hightly recommended.